America in Bible Prophecy
FREE Seminar Coming Live to Vancouver, WA
Begins Friday, October 23, 2020
The headlines are unmistakable. 9/11 forever changed our world. Endless wars, political and social decay, terrorism at home and abroad dominate the news. Insecurity continues to threaten and erode our personal privacy and individual freedoms. Economic uncertainty grips our world. Fear of the future rises to an all-time high. Ancient prophecies foretell world-changing events coming soon. What do they say?
You owe it to yourself to see what happens next
Make sense out of growing global turmoil
Learn America's role in final day events
Discover the signs showing God will act soon
Find peace today and security about your future
Your Speakers
Harold Bleckmon has traveled all over the United States and abroad, lecturing extensively on the topics of Bible prophecy and the end time events. His engaging presentation style will help you better understand current world events in light of Bible prophecy. His lectures shake the foundations of many commonly held beliefs and offer hope in an uncertain world. Harold Bleckmon holds a Bachelors in Theology and a Masters in Divinity.
What People are Saying…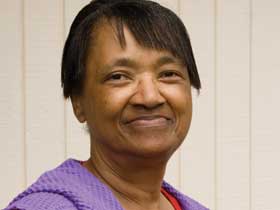 "I was desperately searching for peace. I knew the answers lay in the Bible, but I never read it. When I went to this seminar, it felt like an anvil was lifted off my back. It made a big difference in my heart." —Jim
"This seminar answered all my questions, plus more questions I didn't even know I had. I have hope now, because I know the end of the story." —Cecille
"A very professional presentation. This seminar took ancient biblical truth and made it relevant for my life today. Jesus is more real to me as a result." —Steve
FREE

admission
FREE

parking

FREE

children's program (3–10)

FREE

study materials

FREE

Bible
Don't Miss Opening Night!
Friday, October 23, 2020
at 7:00 pm