Prophecies of Hope
Unlocking the Books of Daniel & Revelation
Join us Online or In-person Starting Tuesday, January 25, 2022 at 6:30 pm EDT.
With the world on the brink of economic ruin, political upheaval in Washington, and senseless violence across the world, people are looking to the future with fear and uncertainty. The Bible has predicted human history with 100% accuracy, and it tells us what is coming next. The books of Daniel and Revelation will dispel your fears and give you a foundation for how you can prepare for upcoming world events. You owe it to yourself and your family to find out what happens next.
Key Benefits
Make sense out of growing global turmoil
Discover the signs showing God will act soon
Find great peace today and security about the future
Understand the prophecies of Daniel and Revelation
Your Speaker
Steve Vail has keen insights into how Bible prophecy relates to our times. For over 25 years, he has spoken on the subject of prophecy to audiences across the United States and around the world. Prophecies of Hope is a dynamic presentation that offers crystal-clear information and is geared to today's fast-paced life. Each session is an interactive lecture, presented in a warm, friendly environment. You owe it to yourself to explore the truths contained in the books of Daniel and Revelation and how they affect our lives today. Steve's wife, Connie Vail, has her own passion for cutting-edge health information and seeing lifestyle changes bring vibrancy and joy into peoples lives.
What people are saying about Prophecies of Hope: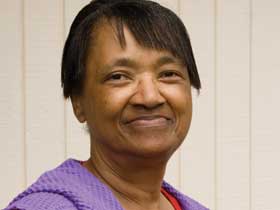 "I was desperately searching for peace. I knew the answers lay in the Bible, but I never read it. This seminar had the answers I was looking for." —Jim
"This seminar answered all my questions, plus more questions I didn't even know I had. I feel a sense of hope now because I know the end of the story." —Cecille
"A very professional and warm presentation. This seminar took ancient biblical truth and made it relevant for our world today." —Steve
This Series is Completely
FREE

to the Public!
FREE

Admission

FREE

Parking

FREE

Study Guides

FREE

Bibles

FREE

Childcare

FREE

Refreshments
Can't come in person?
Select the online viewing option when you register to receive instructions for online access.
Don't Miss Opening Night!
Tuesday, January 25, 2022
at 6:30 pm