Revelation of Love
FREE Seminar Coming Live to Hurst, TX
Begins Friday, May 10, 2019
Join International speaker, David Machado from Revelation of Love Ministries, to discover the keys to understanding God's biblical prophecies that are unfolding in front of our eyes today. During this seminar, you'll hear historical facts and engaging stories that will improve your relationship with God's word and give you a sense of security in the world today.
This FREE Event is designed for anyone interested in the predictions of the Bible, signs of prophecy in our world today, or understanding global issues and their effect on Christian lives. During this event you will...
Discover the keys to understanding Bible prophecy
Find hope and healing in a broken world
Understand where we sit in the prophetic timeline
Meet new people from around the community as we come together for one important message
About the Speaker
International speaker, David Machado, was born and raised in southern California. After rebelling against his family's faith throughout his youth, David attended a seminar that shared the gospel story in a new way and changed his life forever. This event propelled him to go to Bible College and graduate with a degree in Theology. Today, David has committed his life to full-time evangelism. David has spoken throughout the United States as well as other countries such as India, Philippines, Mexico, Peru, Dominican Republic, Germany, and Romania. His energetic style and passion for biblical teaching help him to be an engaging and sought after speaker.
What People are Saying…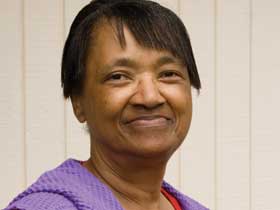 "I was desperately searching for peace. I knew the answers lay in the Bible, but I never read it. When I went to this seminar, it felt like an anvil was lifted off my back. It made a big difference in my heart." —Jim
"This seminar answered all my questions, plus more questions I didn't even know I had. I have hope now, because I know the end of the story." —Cecille
"A very professional presentation. This seminar took ancient biblical truth and made it relevant for my life today. Jesus is more real to me as a result." —Steve
FREE

bies & Giveaways
Chance to win an iPad Mini

FREE

"Revelation of Love" kids program
Nightly Drawings for

FREE

books, DVD's and Bible Resources

FREE

Bible Study Guides
Don't Miss Opening Night!
Friday, May 10, 2019
at 7:00 pm