Operation Blueprint
FREE Seminar Coming Live to Campbell, CA
Begins Friday, April 25, 2014
The Bible has foretold the course of history with 100% accuracy. Now discover how 3,000 years ago God handed down blueprints that detail our future and the mysteries of what is happening in the war that rages beyond our view. You owe it to yourself to see what happens next.
Key Benefits
Discover peace about your future
Understand Biblical prophecy
Unlock the key to understanding God's timeline
Your Speaker: Thomas Garner
When Thomas Garner was working as an accountant at a Big 8 international accounting firm, he believed he was on the fast track to success. Yet his addiction to drugs, materialism and secular pursuits was his downfall. When he lost everything, he found Jesus Christ and learned the true meaning of success. Later, he became an ordained minister of the Gospel. For the past 13 years, Pastor Thom has committed his life to sharing the Good News of Jesus and His love. Married with four children, Garner enjoys outdoor sports, including hiking, backpacking and kayaking in wilderness areas, snowboarding, and woodworking. You will enjoy hearing his story and commonsense approach to presenting Biblical truths.
What People are Saying…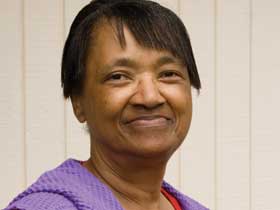 "I was desperately searching for peace. I knew the answers lay in the Bible, but I never read it. When I went to this seminar, it felt like an anvil was lifted off my back. It made a big difference in my heart." —Jim
"This seminar answered all my questions, plus more questions I didn't even know I had. I have hope now, because I know the end of the story." —Cecille
"A very professional presentation. This seminar took ancient biblical truth and made it relevant for my life today. Jesus is more real to me as a result." —Steve
FREE

admission
FREE

parking

FREE

child care

FREE

study materials

FREE

Bibles

FREE

giveaways
Don't Miss Opening Night!
Friday, April 25, 2014
at 7:00 pm