Prophecies of Hope
FREE Seminar Coming Live to Thomaston, Georgia
Begins Saturday, September 7, 2019
With the world in chaos, political unrest across our nation, and senseless violence tearing into the safety of our homes, people across the country are looking to the future with fear. But the Bible has proven itself accurate throughout history, and it tells us what will happen soon.

The books of Daniel and Revelation will dispel your fears and give you a foundation for how you can prepare for upcoming world events. Discover the keys to unlocking these prophecies, and discover the hope found in their prophecies.
Key Benefits
Make sense out of growing global turmoil
Discover the signs showing God will act soon
Find great peace today and security about the future
Understand the prophecies of Daniel and Revelation
About the Speaker
Dean Read has spoken extensively on Bible prophecy and faith in Jesus. Formally educated in both science and theology, his engaging presentations along with a deep understanding and extensive memory of scripture will help you understand historical and current world events in the light of Bible prophecy. The evidence will shake commonly held beliefs; yet, you'll find renewed hope and trust in Jesus and His word.
What People are Saying…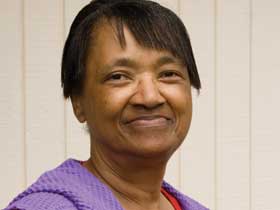 "I was desperately searching for peace. I knew the answers lay in the Bible, but I never read it. When I went to this seminar, it felt like an anvil was lifted off my back. It made a big difference in my heart." —Jim
"This seminar answered all my questions, plus more questions I didn't even know I had. I have hope now, because I know the end of the story." —Cecille
"A very professional presentation. This seminar took ancient biblical truth and made it relevant for my life today. Jesus is more real to me as a result." —Steve
This Series is Completely
FREE

to the Public!
FREE

Admission

FREE

Parking

FREE

Study Materials
Don't Miss Opening Night!
Saturday, September 7, 2019
at 6:30 pm