The Pinnacle of Prophecy
Unlocking Revelation's Mysteries
The Pinnacle of Prophecy is an epic Bible adventure series presented by Doug Batchelor, president of Amazing Facts International. You'll explore the pages of God's Word to get clear, trustworthy, logical answers to your most pressing questions about the book of Revelation, prophecy, and the last days. You'll not only receive a life-changing look at what the future will bring next, but you'll also gain the practical tools you need to thrive in these challenging times!

Using the latest media technology, these programs are designed for today's audiences and present Bible prophecy in a positive, engaging, and captivating way.
Key Benefits
Make sense out of growing global turmoil
Discover the signs showing God will act soon
Find great peace today and security about the future
Understand the prophecies of Daniel and Revelation
Your Speaker:
Doug Batchelor has experienced great extremes in his life. His long and winding journey from anti-social drug user to president of a worldwide ministry has helped shape him into an engaging speaker with whom audiences the world over can identify.
Today he is the president of Amazing Facts International, a multimedia Christian ministry. He hosts the weekly Bible Answers Live radio program, which broadcasts every Sunday at 7:00 pm Pacific. He can also be seen weekly on Amazing Facts with Doug Batchelor.
His spontaneous, lively humor and down-to-earth approach to living the Christian life engages and brings hope and meaning to hearts from every kind of background.
What people have said about previous seminars: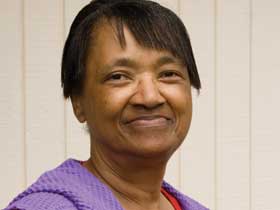 "I was desperately searching for peace. I knew the answers lay in the Bible, but I never read it. This seminar had the answers I was looking for." —Jim
"This seminar answered all my questions, plus more questions I didn't even know I had. I feel a sense of hope now because I know the end of the story." —Cecille
"A very professional and warm presentation. This seminar took ancient biblical truth and made it relevant for our world today." —Steve
This Series is Completely
FREE

to the Public!
FREE

Bible Study Guides & Materials

FREE

Gift to All Those Who Register and Watch the Opening Night Presentation
Attend Online
No Camera or Microphone Required
Stay Safe and Stay Home
This Event Has Concluded
Friday, October 27, 2023
at 7:00 pm PDT